Somatic Psychology and EMDR Therapy: Interventions to Enhance Embodiment in Trauma Treatment
A 3-day training workshop with Dr Arielle Schwartz
At this 3-day workshop, Dr Arielle Schwartz teaches Somatic Psychology and how it interfaces with EMDR Therapy. When clients suppress emotions, they can present somatically. Traditional approaches to therapy attend to the cognitive and emotional aspects of clients' lives, while the somatic experience is often left out of the room. "Talk therapy" can have limited effectiveness for clients with somatization symptoms, developmental trauma, dissociative defenses, or debilitating feelings of shame. It is therefore, important for therapists to become skilled at working with client's nonverbal and somatic communications. Interventions to enhance embodiment in trauma treatment expand the therapeutic experience beyond where words can take a client.
Somatic Psychology brings the body into therapy by highlighting physiological patterns and their influence on human behavior. In this workshop, you will learn the history of somatic psychology and foundational principles that underlie this work. Interventions are drawn from a wide range of somatic psychotherapy modalities including Integrative Body Psychotherapy, The Hakomi Method, Body-Mind Psychotherapy, Authentic Movement, Formative Psychology, Focusing,The Moving Cycle, Somatic Experiencing, and Sensorimotor Psychotherapy. Most importantly, you will be introduced to the underlying principles that comprise a unified approach to somatic psychology as a trauma treatment.
In this engaging and informative training, you will learn the science of embodiment and why somatic psychology is essential for helping clients work with dysregulated affect and arousal states that accompany PTSD. We will explore how to integrate body centered interventions into EMDR therapy. Throughout the 3-days, Dr Schwartz will discuss specialized treatment considerations that allow clinicians to address preverbal trauma memories, attachment trauma, and somatization symptoms. We conclude with a focus on somatic approaches to self-care for therapists to address vicarious traumatization and burnout.
Our learning objectives over the three days include:
·      describe at least three principles that are part of the unified approach to somatic psychology
·      recognize the key principles of somatic psychology including awareness, resourcing and self-regulation interventions.
·      discuss a phase oriented, evidence-based approach to trauma treatment as a structured approach to therapy
·      Explain how mutual regulation serves as a precursor to self-regulation in treatment
·      Identify how somatic counter transference deepens our understanding of therapist/client relationship
·      engage practical mind-body therapy tools to help clients feel resourced and prepared for trauma processing.
·      describe how to help clients build affect and sensation tolerance in preparation for trauma processing
·      recognize how working within the "Window of Tolerance" can help reduce the likelihood of re-traumatization
·      describe how "top-down" and "bottom up" interventions can speed up or slow down the pacing of trauma treatment
·      identify how holding patterns within the body can block the client's processing in Desensitization Phase in EMDR Therapy.
·      practice at least three interventions for working with somatic symptoms in trauma treatment
·      understand how to work with preverbal memories by attending to somatic sensations
·      identify self-care practices for therapists to manage somatic countertransference and vicarious trauma.
Agenda
Foundations of Somatic Psychology 
The theoretical and scientific bases of somatic psychology
Historical Perspectives and Somatic Therapies Today
A Unified Approach to Somatic Psychology
The Core Principles of Somatic Psychology
 The Science of Embodiment
Somatic Intelligence
Embodied Self-Awareness and Mindfulness (Experiential)
Intercoporeality and Embodied Culture
 Trauma and the Body 
The Neurophysiology of Trauma
Polyvagal Perspectives: Mobilization and Immobilization
Dissociation: Dysregulation, Depersonalization, and Derealization
Implicit Memory and Preverbal Traumatization
 Interpersonal neurobiology
Co-regulation and Self-Regulation
"Window of Tolerance" 
Top-Down and Bottom-Up Processing Interventions
Breath and Nervous System Regulation 
Stabilization and Resource Development
Phase Based Treatment
Stabilization and Safety
Therapeutic Relationship and Rapport
History Taking-Identifying traumatic events and client's strengths
EMDR and Resource Development Installation
Containment
Safe/Calm Place Visualization
Allies: Nurturance, Protection, Wisdom
Somatic Approaches to Resource Development (Experiential)
Grounding
Proximity Awareness and Boundary Development
Empowerment
Integrative Approach to Trauma Treatment 
 Developing Trauma "Targets" with EMDR Therapy and Somatic Psychology
Working with Preverbal and Nonverbal Memories
Building Targets from a Sensation
Build Affect and Sensation Tolerance
Somatic Interventions to Enhance Embodiment in Trauma Treatment 
Titration and Pendulation
Sequencing and Somatic Re-Patterning
Polyvagal Theory in Action: Regulation Strategies for Dissociation
Integration and Installation of Positive Change
Golden Nugget Practice
Therapist Self-Care 
Somatic Approaches to Self-Care for Therapists
Somatic Countertransference and Vicarious Traumatization
The Burnout Continuum
Vicarious Resilience
Embodied Self-Care Practices 
Discussion and Questions
LIVE WORKSHOP
This is a live zoom workshop which will be presented over 3 days.
Participants will gain access to the recording for 3 months after the event. If you are unable to attend live you can still register and access the training on Teachable after the live event.
This is the first time this training has been run in Australia, and is a unique opportunity to learn from someone at the forefront of the trauma field.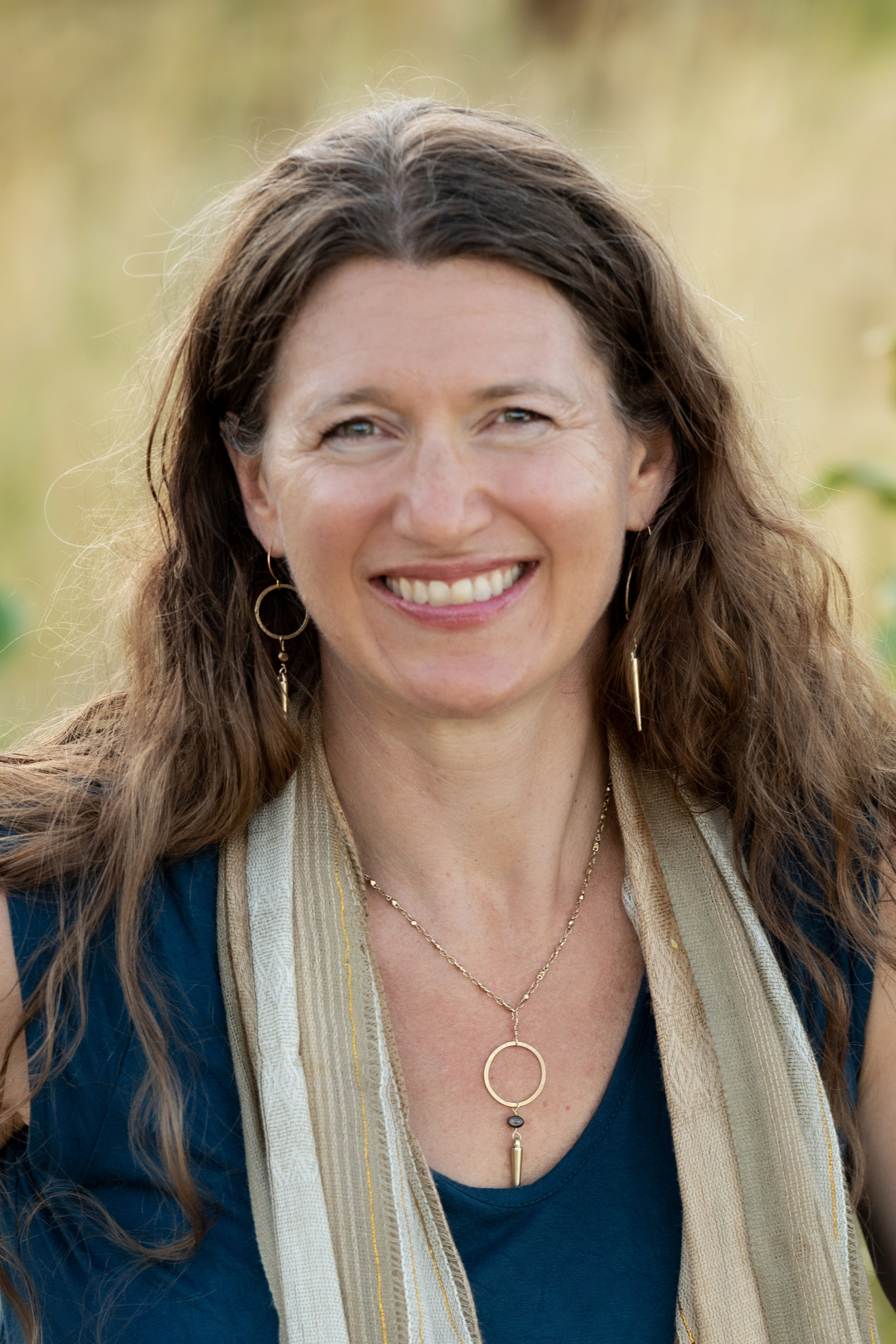 Dr. Arielle Schwartz, PhD
Arielle Schwartz, PhD is a licensed clinical psychologist, EMDR Therapy consultant, somatic psychotherapist, and internationally sought-out teacher. She is the author of five books, including The Complex PTSD Workbook, EMDR Therapy and Somatic Psychology, and The Post Traumatic Growth Guidebook. She collaborates with The Maiberger Institute, AGATE Institute, PESI, Sounds True, and NScience and is a leading voice in the treatment of PTSD and complex trauma. She specializes in applied polyvagal theory for trauma recovery. Her integrative, mind-body approach to therapy includes relational therapy, parts-work therapy, somatic psychology, EMDR Therapy, and therapeutic yoga for trauma. 
 Testimonials
"Dr. Schwartz guides us into a field of healing practices and possibilities founded in a resilient-informed approach. She offers portals into the untold and hidden stories of pain that live in the nervous system and the biology of people affected by chronic traumatization. She reminds us of the power and strength that lay in the core of human existence and put us in touch with our inner capabilities."
Ana M. Gomez, MC, LPC, Author of EMDR Therapy and Adjunct Approaches with Children: Complex Trauma, Attachment, and Dissociation 
"Dr. Arielle Schwartz seamlessly integrates components of several evidence-based therapeutic modalities for the treatment of complex trauma and provides clinicians with concrete tools and techniques that help clients improve emotion regulation and attunement, process traumatic events, and ultimately regain their lives and sense of connection. Dr. Schwartz's compassionate, scientific, and client-centered approach makes her a rare and valued voice in the field of trauma psychology!" 
Jennifer Sweeton, PsyD, Author of the Train Your Brain card deck and Trauma Treatment Toolbox 
"Dr. Schwartz takes us on a highly attuned and compassionate journey through multiple trauma-healing modalities and presents them in a user-friend, practical way."
Dr. Ilene Naomi Rusk, Integrative Trauma Therapist and Director of the Healthy Brain Program, Brain & Behavior Clinic and Clinical Neuropsychologist 
"Arielle Schwartz has crafted an up-to-date synthesis of many of the best practices of the evolving science of resolving complex PTSD."
Will Van Derveer, MD, Cofounder of the Integrative Psychiatry Institute
"Dr. Arielle Schwartz goes far beyond most practitioners and serves individuals who have experienced trauma in tremendous and impactful ways. Over the past few years, as a practitioner, I have absorbed, participated in and benefited from her expertise in post traumatic growth and resilience. From her body of work, Arielle gently and compassionately integrates effective and life changing tools to heal trauma.
Sharon Land, Somatic Therapy Coach, Post Traumatic Resilience Coach, BWRT Therapist 
"Dr. Arielle Schwartz has created a profound resource for healing from complex trauma with compassion, care, and wisdom." ―Andrea M. Kolber, MA, LPC, NCC, author of Try Softer
"I heartily recommend this clinical resource to anyone practicing psychotherapy." ―Jeremy Fox, LPC, EMDR International Association Consultant 
"Dr. Arielle Schwartz combines simplicity, compassion, humility, and deep knowledge of the field."
―Betty Cannon, Ph.D., author of Sartre and Psychoanalysis and Founder of Applied Existential Psychotherapy (AEP)
Other Courses We Have Available
Check your inbox to confirm your subscription